Come January 28, when the 60th Grammys take place in NY, it should hopefully be a showdown between Childish Gambino, Jay-Z, and Kendrick Lamar.
The National Academy of Recording Arts has announced the nominees in the running for the 2018 Grammy Awards. For the 2016 awards, Lamar received a staggering 11 nominations, the Weeknd seven and Drake five.
Read on for messages from Grammy-nominated artists, including Pink and Dear Evan Hansen's Ben Platt. The last artist with even tentative links to R&B to win album of the year was Whitney Houston, in 1994. That could change this year with both categories heavily represented by rap and R&B nominees, including Childish Gambino, Jay-Z and Lamar for record of the year, and Jay-Z and Logic for song of the year.
"Two of them!Thank you Lord.I couldn't be more grateful ❤️", penned Cardi B on Instagram upon learning that she's up for Best Rap Song and Best Rap Performance thanks to her record-breaking hit "Bodak Yellow".
Meanwhile, rock continued to be pushed to the margins.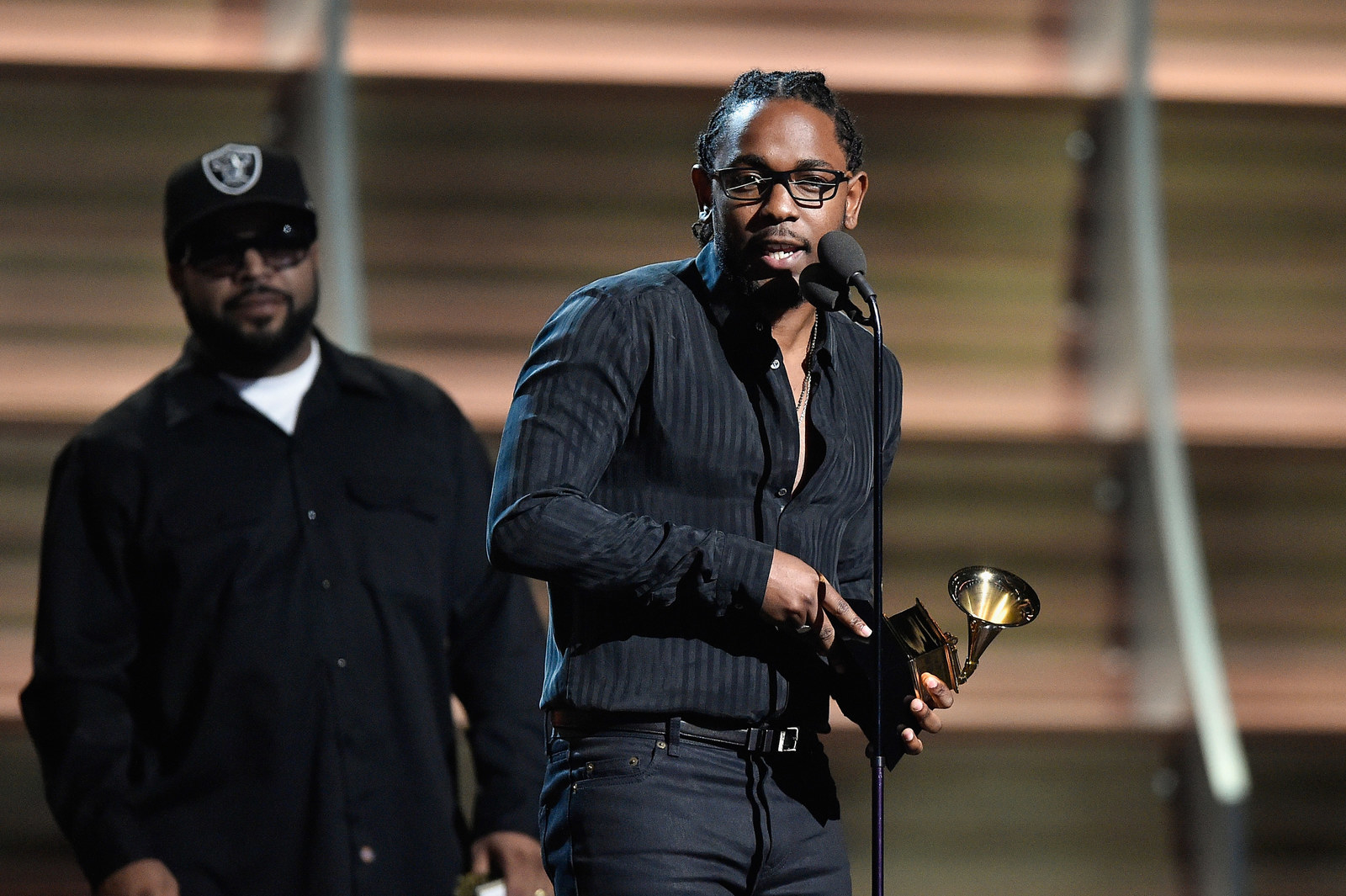 All the nominees for the Record of the Year category are all artists of colour, except for Justin Bieber, who collaborated with Luis Fonsi and Daddy Yankee, on the hit song "Despacito".
While the obvious Grammy prediction would be Bruno Mars, it would be a shame not to see a rap album win the award. (Although "Look What You Made Me Do" was out in time, it didn't earn a nod.) Because she's Taylor Swift, however, she still managed to score two nominations for her songwriting work on Little Big Town's "Better Man" as well as "I Don't Wanna Live Forever" from the Fifty Shades Darker soundtrack.
Jay-Z, Childish Gambino, and Kendrick Lamar appear in the Record of the Year and Album of the Year categories.
To be eligible in any of the 84 categories at the 60th annual Grammys, a recording had to be released between October 1, 2016 and September 30, 2017.
More news: Asus Zenfone Max Plus (M1) launched with dual cameras, 18:9 display